A lot of factors play a role in staying healthy. As a result, good health can lower your risk of developing certain diseases. Heart disease, stroke, some cancers, and injuries are among them. Learn what you can do to keep your health and that of your family.A path to better healthEat a balanced diet.What you eat is closely linked to your health. There are numerous advantages to eating a well-balanced diet. Some diseases can be prevented or treated by eating healthier foods. Heart disease, stroke, and diabetes are among them. A healthy diet can also aid weight loss and cholesterol...
---
Learn all about the benefits of turmeric for high blood pressure on World Hypertension Day.1. Curcumin aids in the reduction of blood pressure.Turmeric is well-known for its antioxidant curcumin, which aids in blood pressure reduction. Its antioxidant properties are responsible for the body's regulation of blood pressure. Curcumin also protects the body from vascular dysfunction.Also see: How To Improve Your Memory And Mood With Turmeric2. Turmeric protects the arteries from damage.Turmeric, in addition to regulating blood pressure, aids in the repair of damage caused by high blood pressure. As previously stated, high blood pressure in the body can cause a...
---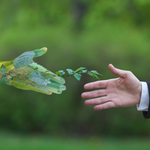 You can fill your energy reserves enough to get through the day without struggle—or energy drinks—by incorporating some healthy foods and simple practises into your daily life.Eat a diet that will give you more energy.If you put the wrong kind of fuel into your car, it wouldn't run. The same can be said for your body. Sugary and processed foods should be avoided because they only provide short bursts of energy. Whole grains and proteins should be included in your diet for sustained energy throughout the day, according to research. Both of these foods take longer to digest in your...